Three Faculty/Staff Members Honored as Tri-County's Educators of the Year

CONTACT: LISA GARRETT, 646-1506

FOR IMMEDIATE RELEASE 1/22/2010
(By Lisa Garrett)
PENDLETON --- Three faculty/staff members have been honored as Tri-County Technical College's Educators of the Year and will be recognized at the South Carolina Technical Education Association (SCTEA) meeting in February.
Jackie Blakley, of Anderson, is the College's outstanding administrator; Lou Ann Martin, of Anderson, is the outstanding instructor; and, Sue Dacus, also of Anderson, is the outstanding staff nominee.
SCTEA is a professional association of technical education personnel and others interested in post-secondary technical education.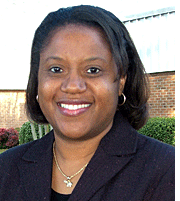 Mrs. Blakley has served as dean of Tri-County's Business and Public Services Division since January 2008. She is responsible for three departments -- Computer Information Technology, Business Technology and Public Services – and their programs of study which enroll around 1,100 students.

She joined the College in 1998 as a Business Technology instructor and department head. In 2000 she was the College's nominee for the SCTEA's outstanding instructor of the year.
She is a graduate of Leadership Anderson and Discover Anderson. Currently she serves on the African American Leadership Council, the Hanna/Westside Extension Campus Finance Academy Advisory Committee, the Career and Technology Finance Academy Advisory Committee and Anderson School District 4 Parent Council. She formerly served on Leadership Anderson's Board of Directors. She is also a member of Delta Sigma Theta Sorority, Inc.

Mrs. Blakley holds a bachelor's degree in Business Administration from the University of Georgia and a master's in Business Administration from Clemson University. She began her career at Cryovac in 1992 as a team resource leader and later worked as an accounting analyst for the company. She and her husband, Milton, have three children. They live in Anderson and are members of Generostee Baptist Church.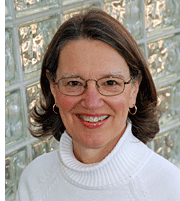 Mrs. Martin joined the College as a full-time math instructor in 2003 after serving as a math tutor and an adjunct math instructor since 1997. She was honored for her dedication to the profession with the highest award presented to the faculty, the Presidential Medallion for Instructional Excellence, at the College's annual spring commencement in 2009. The medallion is presented each year to the instructor who has contributed the most during the academic year to the profession of teaching, to the development of the College and to the students.
As lead instructor for the Mathematics for Elementary Education series, Mrs. Martin investigates what other colleges are doing so that as she refines her courses she can be certain that students will have a seamless transition to other colleges.
Several years ago, Mrs. Martin founded the Future Educators of Tri-County Technical College and serves as an advisor and role model to these education majors. The club hosts an advising workshop in the fall that is attended by college representative from local universities. She also was instrumental in initiating a PRAXIS Workshop, which offers a concentrated review of foundational concepts necessary for successful completion of the PRAXIS I test, a necessary step toward a four-year degree in education.
She has served on Tri-County's Faculty Senate for six years and for the past three as president, seeking input from across academic divisions, and works closely with folks from areas such as institutional research, student affairs and instructional support to clarify issues and develop solutions.
Mrs. Martin belongs to several professional organizations, including the South Carolina Association of Mathematics Teacher Educators where she is currently serving as Treasurer.

She holds a B. S. in Education (Mathematics) from Indiana University of PA, and a master's in Education with a concentration in Mathematics from Clemson University.
She is a member of Mountville Presbyterian Church and is the former leader of the Ebenezer Community 4-H Club. She served on the Anderson County 4-H Advisory Board from 1999 - 2001. She and her husband, William, have two children.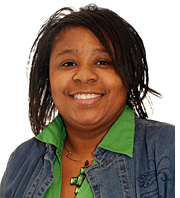 Ms. Dacus joined the Student Records team in 1988 as an administrative specialist and over the years has worked as a data coordinator and currently as office manager. She holds a Legal Secretary diploma from Forrest Junior College and an associate degree in Business Management from Tri-County. She recently began classes at Anderson University where she is pursuing a bachelor's degree in Human Services.
Ms. Dacus has numerous responsibilities in her role as the Student Records Office Manager. Along with supervisory responsibility, she coordinates all components of the graduation process to include tracking of graduation application, verifying degree requirements, creating, maintaining, and distributing graduation list, ordering regalia and credentials. She serves on interdepartmental and cross-divisional teams charged with implementing new administrative software applications, policy and procedures. She has played an integral role in the Tri-County's migration to the SIS Plus and later on the implementation team of Banner, the College's administrative information system for students, finance and human resources.
Within the Technical College System, she served as the TechOnline Liaison for the Technical College Online Consortium that maintained the online database by loading and revising course and textbook information. Liaison served as the first point of contact and an advocate to resolve issues relating to admissions, registration, financial aid, testing, course access, bookstore, advising and other student support areas. This role also required her to be a liaison to the academic division and other divisions to ensure the staff was informed of any college-wide changes.
She is a member of Fuller Temple Fire Baptized Holiness Church, where she serves a youth leader, youth choir director and secretary for the Trustee Finance Board. She and her two daughters live in Anderson.