Dr. Lynn Lewis Selected as Delegate for Vision 2020
CONTACT: DR. LYNN LEWIS, 646-1437
FOR IMMEDIATE RELEASE 6/8/2010
(By Lisa Garrett)
PENDLETON --- Dr. Lynn Lewis, dean of Tri-County Technical College's Health Education Division, has been selected as one of two delegates in SC to participate in Vision 2020, a 10-year national project that focuses on advancing gender equality by energizing the dialogue about women and leadership.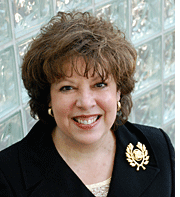 Dr. Lewis and Margaret Seidler from Charleston were nominated by Senator Lindsey Graham to serve as S.C.'s delegates to attend the "Vision 2020 American Conversation about Women and Leadership" conference in Philadelphia beginning this October and continuing through 2013. During the assembly, women leaders representing all 50 states and the District of Columbia will participate in the Amercan Conversation about Women and Leadership with expert panelists.

Delegates are charged with setting an agenda for action for advancing the equality for their states. They will identify actions necessary to overcome barriers to equality and to set measurable objectives for the decade ahead in eight topic areas: arts and culture; business; law and finance; communication and media; education; engineering; science and technology; health; philanthropy, faith and volunteerism; and politics and government.

"We were determined to select leaders who had a conscience about yesterday, a commitment to today and an unquenchable curiosity about what's possible tomorrow," said Catherine Ormerod, Vision 2020 project director.

Dr. Lewis says she views equality as more about measurement than sameness.

"South Carolina has plenty of work ahead to gain equality for women in areas like small business leadership, overall salaries and the equitable percentage of women in political office. Nationally, we still see examples of cases where women don't receive pay comparable to their male counterparts," said the Easley resident. "In many ways, we're still a patriarchal society. It's a delicate area but we can't afford to be delicate for the generations of women to come. The implied, or known, glass ceiling has diminished greatly over the last 30 years, but it's still there," said Dr. Lewis, who remembers in her early career as a nurse when a female nurse stood and gave the male physician her seat when he entered the room.

"I am so excited to be chosen as a delegate for Vision 2020," said Dr. Lewis, who currently serves as president of the S.C. State Board of Nursing. "This effort will put women together to talk at the grass-roots level to look within our states to see areas that can be developed and improved. Margaret and I are on extreme geographic parts of the state, but we are of like minds in terms of experience and era. We will look at ways to be effective in enlightening and educating the inequalities that exist in our state," she said.

"There has been tremendous change in the last 30 years but there is a lot of work left to do. There are still subtle and not so subtle inequities that still exist in how men and women are measured," she added.

"This conference will energize me and others to empower women into some effective and empowering discussion about the future of women and women's rights in SC," she said. "It's really an honor to serve the state in this capacity."

Dr. Lewis holds a bachelor's degree in Nursing from Clemson University, a master's in Health Sciences from the Medical University of South Carolina and a doctorate in Vocational and Technical Education from Clemson.

Prior to joining Tri-County in 2002, she was with the Parke-Davis and UCB Pharmaceutical Companies for a decade. Her most recent position was senior clinical research scientist. Other positions held include senior medical and scientific affairs liaison specializing in peri-menopausal and menopausal education. For five years, she worked as women's healthcare territory manager in North and South Carolina. In addition, Dr. Lewis has served as a lecturer at Clemson University and developed the first employee wellness program at CU. She began her career at Baptist Medical Center, Easley (now Baptist Easley) as a staff nurse and eventually in-service educator and director of Staff Development and Public Relations.

Dr. Lewis served on the Pickens County Free Medical Clinic advisory board from 2004 – 2006 and currently serves on Clemson University's School of Nursing advisory board. She was president of the board of directors for Pickens Educational Partnership in 2007.

She was appointed to the SC Board of Nursing in 2004, and has served as an officer since 2005. She is currently in her second year as president of the Board of Nursing for SC. On the national level, Dr. Lewis serves on the Disciplinary Resources Committee for the National Council of State Boards of Nursing.

She received the SC League for Nursing Award of Excellence in 2006 and the Palmetto Gold Award from the SC Nurses Foundation in 2007. She was selected as an "extraordinary woman in healthcare" panelist by AnMed Health last March and was a National League of Nursing Ambassador in 2007. Dr. Lewis was named Pickens County Career Woman of the Year in 2004 and Tri-County Technical College's Administrator of the Year in 2005.

Dr. Lewis is a former member of Phi Kappa Phi at Clemson University, Kappa Delta Pi International Honor Society in Education and she was a charter member of the Sigma Theta Tau International Honor Society for Nursing at Clemson University. Other memberships include the National League for Nursing (agency member) and the SC League for Nursing.