The Josh Williams Band Will Headline Free Bluegrass Concert

CONTACT: REBECCA EIDSON, 646-1507
FOR IMMEDIATE RELEASE 3/16/2010
(By Lisa Garrett)
PENDLETON --- Josh Williams, the recipient of the International Bluegrass Music Association's Guitar Player of the Year honor for 2008 and 2009, will headline Tri-County Technical College's Fifth Annual Bluegrass under the Stars concert.

The community is invited to attend Bluegrass under the Stars, a free concert and fireworks event for the family set for Saturday, April 3, from 6-9:30 p.m. in the amphitheater on the Pendleton Campus. It will be held rain or shine (rain location is College's Student Center).
In addition to The Josh Williams Band, the concert will feature The Little Roy and Lizzy Show, Last Road and Mountain Faith.

The concert will end with a fireworks extravaganza. Concessions will be sold during the event.
THE JOSH WILLIAMS BAND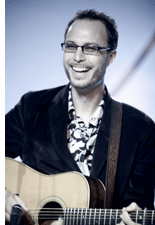 Josh Williams, who gained attention working with Special Consensus and later Rhonda Vincent's The Rage, formed his own group in 2008. With Williams on guitar and vocals, band members include Randy Barnes on bass and vocals and Jason McKendree on banjo and vocals.
In 2008, Josh received his fourth consecutive "Guitar Performer of the Year" award from the Society for the Preservation of Bluegrass Music of America.
THE LITTLE ROY AND LIZZY SHOW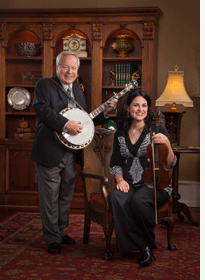 Elizabeth Long, or Lizzy, is a graduate of LCHS and Glenville State College in Glenville, West Virginia. She has mastered the piano, the fiddle, the banjo, the resonator and bass banjos, the guitar, the autoharp, the bass fiddle, the mandolin, the trumpet, the trombone, the tuba, and the drums. She paired up with Little Roy Lewis from the legendary Lewis Family in 2007.
During his career, Roy Lewis has received awards for his showmanship, as well as his musical ability. He and his famous family, known as "America's First Family of Bluegrass Gospel Music," were inducted into the International Bluegrass Music Association's (IBMA) Hall of Honor.

The Little Roy and Lizzy Show received a 2010 Dove Award nomination for Bluegrass Recorded Song of the Year, "When We Fly," by Joel Lindsey, Wayne Haun and Ty Herndon.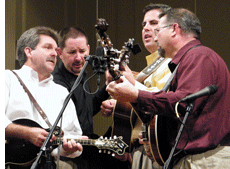 LAST ROAD
Last Road is a South Carolina-based group that plays a wide selection of traditional, contemporary and gospel bluegrass music. Their music combines the influences of first-generation performers like Flatt and Scruggs and Bill Monroe with more recent acts such as Mountain Heart and Ricky Skaggs. Dave Snyder formed Last Road in the early 1990's and plays mandolin. Rounding out the band are Brian Baker on bass and vocals, Benji Merritt on guitar and vocals, and Mike Crane on banjo.
MOUNTAIN FAITH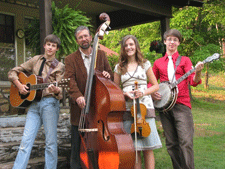 Mountain Faith was founded for the purpose of using Bluegrass music to spread the gospel of Jesus Christ. Its name was chosen because of their regional heritage of the Blue Ridge Mountains and because of their spiritual heritage based upon Mt. Calvary.

For more information, visit Tri-County Technical College's website at www.tctc.edu and click on Bluegrass concert.