Tri-County Expands Athletics Program; Alesia Smith Named Women's Basketball Coach
CONTACT: ALESIA SMITH, asmith38@tctc.edu
FOR IMMEDIATE RELEASE 4/12/2010
(By Lisa Garrett)
PENDLETON --- Tri-County Technical College is expanding its athletics program this fall by adding a varsity-level women's basketball team coached by Alesia Smith, of Clemson.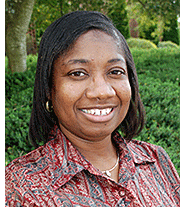 Smith, who serves as director of the office of community and ethical standards at Clemson University, accepted the part-time coaching position earlier this year and has begun building her team.

Tri-County Technical College's women's basketball team is sanctioned by the National Junior College Athletic Association (NJCAA) and will compete within Region 10 at the Division I level.

Since 2001 Smith has served as head basketball coach for the Palmetto Team Youth Association (PT Cruisers) in Clemson and coaches during the Amateur Athletic Union (AAU) and the Youth Basketball of America (YBOA) seasons. She will continue as assistant coach for these teams, which in 2008 were selected to play in the Las Vegas National Championship and placed second in the silver division. She also has coached the PT Cruisers to fifth place in the YBOA National Basketball Championship in 2007. In 2006 she coached the PT Cruisers to fourth place in the AAU State Championship. From 2001 – 2004, Smith was named the All Star Team Basketball Head Coach.

"We are thrilled to have Alesia Smith as the founding head coach for women's basketball at Tri-County," said Vinson Burdette, dean of student development. "She brings experience, high expectations and professionalism to the position." Burdette added that since announcing the launch of the women's basketball team, there has been a steady stream of prospective student athletes interested in the sport.

Smith says she has met with eight girls at Tri-County already and plans to hold practice tryouts the first week in May. "We hope to start with 15 players and we are still recruiting," she said. Athletes at Tri-County must be full-time students (enrolled in 12 credit hours) and meet the minimum GPA requirements.

"My focus is on Tri-County," said Smith, whose goal is to select the team by May and then begin conditioning and weight training this summer. "We begin practice October 1 and the first game is set for November," says Smith, who describes herself as a coach who is fair. "I expect the players to carry themselves in a way that shows respect for the game. I believe in good sportsmanship, commitment and hard work. There are three things that I expect from them – respect for the game, respect for each other and most of all, to put academics first," she said.

"When I use the term student-athlete, the word athlete is second. The student is the priority. Academic standing is first with me. Grades are more important than the game. The degree will take you further than playing basketball," she said.

Players will be gaining skills they can use in life, such as decision making, commitment. multi-tasking and learning how to organize and manage their time, she said. "Understanding their role on the team and doing that role to the best of their ability is success for the group," she said.

"I enjoy building a team and this is a building year. We will get better every game. We are starting from scratch. My goal is to make sure we compete and get better every game. It's exciting," said Smith.

"It's all about the students. I see the benefits of doing what you love, while pursuing your goal of getting an education," she said.

Smith holds a bachelor's degree in communications and a master's in political science (public administration) from Illinois State University. She and her husband, Bryant, live in Clemson and they have three children, Aramus, Sherece and Darien.