Dr. Lynn Lewis Appointed to Committee by National Council of State Boards of Nursing
CONTACT: DR. LYNN LEWIS, 646-1437
FOR IMMEDIATE RELEASE 9/8/2009
(By Lisa Garrett)
PENDLETON --- Dr. Lynn Lewis, of Easley, has been appointed by the National Council of State Boards of Nursing to its Disciplinary Resources Committee. Dr. Lewis is dean of the Health Education Division at Tri-County Technical College and currently serves as president of the State Board of Nursing.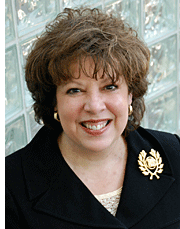 Her appointment to the Disciplinary Resources Committee is for a two-year term.

Dr. Lewis joined Tri-County in 2002 as chair of the Health Education Division which is comprised of the following departments: Associate Degree Nursing, Early Childhood Development, Dental Assisting, Medical Assisting, Medical Laboratory Technology, Practical Nursing, Respiratory Care, Surgical Technology and Veterinary Technology. In 2005 she was named dean of the division.

She holds a B.S.N. from Clemson University, a master's in Health Sciences from the Medical University of South Carolina and a doctorate in Vocational and Technical Education from Clemson.

Prior to joining Tri-County, she was with the Parke-Davis and UCB Pharmaceutical Companies for a decade. Her most recent position was senior clinical research scientist. Other positions held include senior medical and scientific affairs liaison and women's healthcare territory manager. In addition she has been on the nursing faculty at Clemson University as director of Corporate & Community Education and on the staff of Baptist Medical Center, Easley (now Palmetto Health Baptist Easley) as its in-service educator and director of Staff Development and Public Relations. She began her career in 1978 as a staff nurse at that hospital.

Dr. Lewis served on the Pickens County Free Medical Clinic advisory board from 2004 – 2006, and currently serves on Clemson University's School of Nursing advisory board. She was president of the board of directors for Pickens Educational Partnership in 2007.

She received the SC League for Nursing Award of Excellence in 2006 and the Palmetto Gold Award from the SC Nurses Foundation in 2007. She was selected as an "extraordinary woman in healthcare" panelist by AnMed Health last March and was a National League of Nursing Ambassador in 2007. Dr. Lewis was named Pickens County Career Woman of the Year in 2004 and Tri-County Technical College's Administrator of the Year in 2005.

Dr. Lewis is a former member of Phi Kappa Phi at Clemson University, Kappa Delta Pi International Honor Society in Education and she was a charter member of the Sigma Theta Tau International Honor Society for Nursing at Clemson University. Other memberships include the National League for Nursing (agency member) and the SC League for Nursing.

Dr. Lewis is a lifelong member of Easley Presbyterian Church and is a member of the Adult Choir.
She has two adult children and lives in Easley.