Two Community Leaders Join Tri-County's Foundation Board

CONTACT: JOHN LUMMUS, 646-1548
FOR IMMEDIATE RELEASE 8/12/2009
(By Lisa Garrett)
PENDLETON --- Two community leaders from Oconee County have been elected to serve on Tri-County Technical College's Foundation Board of Directors. Joining the Board's current members are Dr. T.H. (Teddy) Martin, of Seneca, and Todd Bennington, of West Union.
Members of the Foundation Board raise money to supplement appropriations thereby helping the College to meet the educational needs of the citizens of the tri-county area.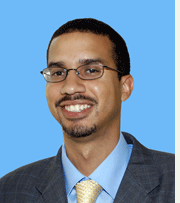 Dr. Martin and his father, Dr. Amon A. Martin, Jr., are partners in a dental practice in Seneca.
He is a graduate of the College of Charleston and the Medical University of South Carolina. He is a member of the Golden Corner Rotary Club and serves on the board of directors for the Oconee Medical Center Foundation and Our Daily Bread in Seneca.
He and his wife, Renee, are members of Ebenezer Baptist Church in Seneca.
.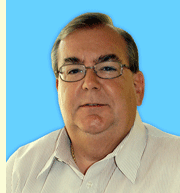 Mr. Bennington is vice president of operations for BorgWarner's Torque Transfer System Plant in Seneca. During his 33 years in the automotive supplier business, he has held a variety of manufacturing and engineering positions, as well as operating his own consulting business. He was instrumental in establishing the Oconee County Industrial Group.
He holds a bachelor's in business leadership from Baker College in Michigan and serves as chair of the Pendleton Regional Education Center Advisory Board and the Oconee Medical Center Foundation.
In 2005 he received the Ronald Reagan Gold Medal for Leadership in Business by the National Republican Congressional Committee. In 2007 he was selected as South Carolina's Ambassador for Economic Development representing Oconee County.
He and his wife, Arla, live in West Union.