Three Faculty/Staff Members Honored as Tri-County's Educators of the Year

FOR IMMEDIATE RELEASE 2/16/2009
CONTACT: LISA GARRETT, 646-1506
(By Lisa Garrett)
PENDLETON ---Three faculty/staff members have been honored as Tri-County's Educators of the Year and will be recognized at the South Carolina Technical Education Association (SCTEA) meeting this month. Lee Tennent, of Seneca, is the College's outstanding administrator; Dr. Peggy Champion, of Anderson, is the outstanding instructor; and, Melinda Zeigler, of Six Mile, is the outstanding staff nominee.
SCTEA is a professional association of technical education personnel and others interested in post-secondary technical education.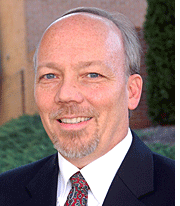 Tennent joined the College in 2007 as director of the Information Technology Division. He and his family moved from Atlanta, where he was director of Data Center Services for Turner Broadcasting System (CNN). He was responsible for the Internet operations related to all external website infrastructure operational support, and he led the efforts in the area of process and implementation of Service Management within the larger digital media technology area. Other positions at CNN included Director of Studio and Imaging Systems/Shared Services, Director of Customer Service/Application Development, and Manager of Application Development and Support. He joined the company in 1988 as a Senior Systems Analyst/Project Leader and Acting Manager.
His other experience includes serving as Director of the Command Center and Applications Support for Checkfree Corporation in Atlanta (2001 – 07).
He holds a B.S. in Psychology and a minor in Management from Georgia State University. He is certified in ITIL Foundations. He and his wife, Naomi, live in Seneca.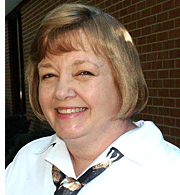 Dr. Champion has 27 years of veterinary practice and classroom experience. She joined the College five years ago as Veterinary Technology department head. Under her direction, students receive instruction and extensive practice experience in the laboratory to develop competencies in large and small animal nursing, diagnostic laboratory techniques, radiology, surgical technology and hospital management. The two-year program includes an externship during the summer term.
Dr. Champion received the highest award presented to the faculty, the Presidential Medallion for Instructional Excellence, at the College's commencement last spring. Last year she was nominated for the 2008 Nestle Purina Petcare Award, an awards program that celebrates excellence and recognizes those who have made a difference in the field of small animal medicine.
Prior to returning to teaching, she worked as a veterinarian for Village Veterinarian in Florida and at veterinarian practices in Macon, Augusta and Thomasville, GA. She holds B.S. and DVM degrees from the University of Florida. She is a member of the Georgia and Florida Boards of Veterinary Examiners and holds memberships in the American Veterinary Medical Association, American Animal Hospital Association and the Florida and Georgia Veterinary Medical Association. Her community service includes work with the Audubon Society, the Georgia Conservancy and the American Association of University Women.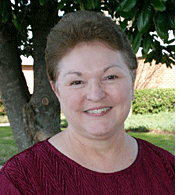 Mrs. Zeigler joined the College in 1991 after graduating from the Secretarial Science program. She worked as the secretary for the Faculty Staff Development Office from 1991 – 95. Since that time, she has served as the division secretary for the Business and Public Services Division.
As a student she received the Don C. Garrison Scholarship award. She chaired the College's Staff Advisory Committee from 1999 – 2000 and has served on various committees throughout the College.
She is an active member of First Baptist Church of Norris, where she is assistant librarian and an assistant Young Marrieds Sunday School teacher. She also teaches in children's church and AWANA.
She and her husband, Raymond, live in Six Mile. They have four children, Jena Hughes, Joni Addis, Angela Zeigler and Christopher Zeigler. They have twin granddaughters, Katie and Claire Hughes.