Elisabeth Newberry Gadd is Director of Development at Tri-County Technical College

FOR IMMEDIATE RELEASE 9/22/2009

CONTACT: ELISABETH NEWBERRY GADD, 646-1812
(By Lisa Garrett)
PENDLETON --- Elisabeth Newberry Gadd, of Seneca, joined Tri-County Technical College's Foundation Office September 8 as its Director of Development.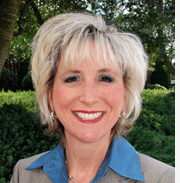 Mrs. Gadd is responsible for planning, organizing and implementing programs to raise funds to accomplish the priorities of the College and to secure business, industry, and community support. She also will be writing proposals and identifying and contacting prospective donors.

"I enjoy working with people and making a difference. In addition, I enjoy showing others how they can use their resources to make a difference in others' lives," said Gadd, adding that she joined the College because she is "passionate about learning and I want to help students to achieve their educational dreams and goals."

She has seven years of non-profit fundraising experience, beginning with working as the director of development for the Collins Home & Families Ministries in Seneca and later as executive director of the Joe and Kristina Crosby Education Foundation. From 1999 – 2002, she worked in political fundraising, as scheduling and finance director for Gresham Barrett for Congress campaign and as a staff aide for Lindsey Graham for Congress.

She holds an A.A. from Florida Community College, a B.A. in political science from Arizona State University and master's degree in non-profit management from the University of Central Florida.

She began her career as a paralegal for law firms.

Her professional affiliations include serving as the 2009 – 2010 vice president of marketing for ABWA Golden Corner Express Network. She is former president and vice president for communication for the organization. She is a member of Oconee Alliance, where she served on its vision committee and currently on the implementation team. She is a member of the Oconee County Business Education Partnership and the Seneca Junior Woman's Club. She attends Crosspoint Church in Clemson.

She and her husband, Jim, live in Seneca. Mrs. Gadd has two sons, Kyle, 9, and Tyler, a freshman at The Citadel.