Chris Robinson Joins Tri-County's Foundation Board


CONTACT: JOHN LUMMUS, 646-1548
FOR IMMEDIATE RELEASE 11/4/2009
(By Lisa Garrett)
PENDLETON --- Chris Robinson of Easley has been elected to serve on Tri-County Technical College's Foundation Board of Directors.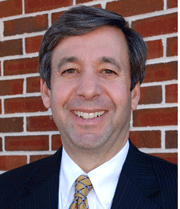 Mr. Robinson manages Robinson Funeral Homes and Robinson Memorial Gardens in Easley.

Members of the Foundation Board raise money to supplement appropriations thereby helping the College to meet the educational needs of the citizens of the tri-county area.

Mr. Robinson is a member of the board of directors for the Palmetto Health Baptist Easley Foundation and is secretary of the South Carolina Funeral Directors Association. He is a member and past president of the Easley Rotary Club and a lifelong member of Easley Presbyterian Church, where he is an elder and former chairman of the Diaconate.

He is a cum laude graduate of Washington and Lee University, and he earned a master's degree in International business Studies from the University of South Carolina. He is a 1994 graduate of the Gupton-Jones College of Funeral Service.

He and his wife, Rebecca, live in Easley.