Tim Bowen is Director of Tri-County Technical College's Anderson Campus


CONTACT: TIM BOWEN, 260-6705
FOR IMMEDIATE RELEASE 1/15/2009
(By Lisa Garrett)
ANDERSON --- Tim Bowen says his first steps as the new director of Tri-County Technical College's Anderson campus are to establish a fresh vision and to map out an integrated strategic plan to grow the campus located at 511 Michelin Boulevard.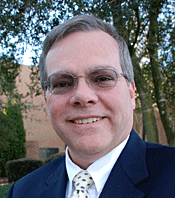 Tri-County opened its Anderson campus in 2007 to serve several of the College's goals by bringing its services closer to Anderson residents, increasing community involvement and expanding educational opportunities. Both credit and non-credit programs are offered at the facility.

"It is a tremendous opportunity to come in at this stage of development and to be a part of the team to expand this campus and help shape the future of the College," said Bowen, who spent the last 12 years at Clemson University, most recently as its executive director of communication for Clemson Computing and Information Technology (CCIT).

Bowen says his new job is a natural fit for him because the mission of the community college aligns with his personal mission.

"Working at Tri-County appeals to me because the College has a mission I can believe in and be passionate about – meeting the needs of the average citizens of the three counties," said the Seneca native. Among his goals are to grow enrollment and to expand the offerings on the credit side of the house, he said.

"My vision is to have a stand-alone campus with a full range of both academic and continuing education programs and to be an affordable and accessible resource for Anderson residents and all of the Tri-County area," he added.

He says his first challenge is to define and develop the mission of the campus in consultation with the executive leadership staff of the College. "We will cast a vision and define the Anderson campus story and how to best tell that story. Tri-County is about helping students fulfill their dreams. That's why we are here – we're really in the business of human development. And to fulfill that mission, we must discover what our residents and employers need in terms of education and training; then we must develop programs to meet those needs. We're just beginning those discussions."

He says he also looks forward to meeting and working with local business and industry leaders and developing relationships with them. "My role is to put them in touch with our Corporate and Community Education staff (formerly the Continuing Education Division) and to be a part of that relationship. While one component of my role is to be the 'face' of the College in Anderson County, my highest goal is to build collaborative partnerships that work."

Bowen added, "I also want to ensure that we build our student life programming as well so that our Anderson County students are invested in their campus and become part of the team that grows this educational community. My experience has shown me that people support what they help to create – I want our students, faulty and staff to be 'bought in' at the Anderson campus."

Bowen has more than 24 years of professional experience in multiple areas of higher education, communications, public relations and ministry. He holds a Bachelor of Arts degree in Communications from Winthrop University and a Master of Divinity degree from Erskine Theological Seminary. Prior to working as executive director of communications for Clemson's IT Division, he was associate director for University Housing.
Bowen also has served as minister of music and education for First Baptist Church in Westminster and in corporate communications for Duke Power Company in Charlotte, NC.
Bowen and his wife, Pam, live in Seneca.