Tri-County Commission Has New Slate of Officers for 2008

FOR IMMEDIATE RELEASE 2/5/2008
(By Lisa Garrett)
PENDLETON --- The Tri-County Technical College Commission has a new slate of officers for 2008.
The nine-member Commission unanimously elected Helen Rosemond-Saunders, of Seneca, as its new chair at its bi-monthly meeting February 4. Mrs. Rosemond-Saunders, a retired Oconee County educator, has served since 1993 as a member of the Commission. In 1997 she was elected to serve as vice chair.
Dr. Mendel Stewart, of Sunset, previously served as Commission Chair for the last 10 years. Dr. Stewart, a member of the Commission since 1977, continues to serve representing Pickens County.
W.H. (Ham) Hudson, of Seneca, who also represents Oconee County, was elected vice chair.
Anderson native and banking executive Pruitt Martin was elected secretary/treasurer. Both Hudson and Martin were appointed to the Commission in 2004.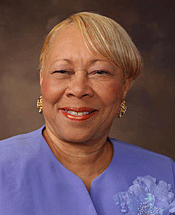 A veteran educator, Mrs. Rosemond-Saunders taught home economics in the public schools of Seneca for 20 years before becoming a guidance counselor at Seneca High School in 1986. She became Director of Guidance at the school in 1991. Mrs. Rosemond-Saunders retired from the School District of Oconee County in 2005 after 38 years of service.
She serves as graduate advisor of the Lambda Theta Chapter of Alpha Kappa Alpha Sorority, Inc., at Clemson University. She also has served as president and vice president of the Epsilon Tau Omega Chapter in Greenville, SC, and Cluster VIII Coordinator of the South Atlantic Region of Alpha Kappa Alpha Sorority, Inc. Cluster VIII is composed of undergraduate and graduate chapters (12) in the Upstate.
She is a member of Tri-County Technical College's Access and Equity Advisory Board. She was secretary of that board from 1990 - 91.

She is past recording secretary of the National Alumni Association of South Carolina State University and past board member of the Oconee County United Way.

Her bachelor's degree in Home Economics is from South Carolina State University, her master's in Nutritional Science is from Clemson University as well as her 30-plus certification in Secondary School Guidance. She is a member of Pleasant Hill Baptist Church in Westminster. She and her husband, Ray, live in Seneca.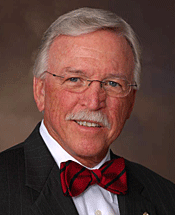 Mr. Hudson retired in 2003 as President and CEO of Oconee Memorial Hospital where he had served for 32 years. He later was named President and CEO Emeritus. He is a former board member and chair of Palmetto Hospital Trust Services, Ltd. and the South Carolina Hospital Association and a former South Carolina delegate to the American Hospital Association. He received the S.C. Hospital Association's Merit Award in 1983 and the Association's Distinguished Service Award in 1992 and the PHTS Lifetime Achievement Award in 2003. At his retirement in 2003, he was awarded The Order of the Palmetto. He is a member of the Board of Directors of Seneca National Bank, life fellow of The American College of Healthcare Executives, and a member of Seneca Baptist Church. He holds a B.A. in Business and Sociology from Limestone College and a Certificate in Hospital Administration.
He and his wife, Wilma, live in Seneca.

Mr. Martin has 30 years of banking experience and is the Executive Vice President and Regional Executive for Anderson, Oconee and Pickens counties for The Palmetto Bank.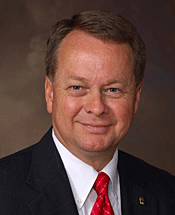 He holds a B. S. in Banking and Finance from the University of South Carolina and is a graduate of the University of Virginia's School of Retail Bank Management and the Darden School of Business Executive Education.
He is a member of the Anderson Rotary Club, the former chairman of the Anderson Area YMCA and past chairman of the Young Bankers Division of the South Carolina Bankers Association. He also served on the Anderson Area Chamber of Commerce Board of Directors.
Mr. Martin and his wife, Cindy, live in Anderson and have one daughter, Mary Frances.