Three Community Leaders Join Tri-County's Foundation Board

CONTACT: DR. LISA MCWHERTER, 646-1807
FOR IMMEDIATE RELEASE 8/16/2007
(By Lisa Garrett)
PENDLETON --- Three community leaders have been elected to serve on Tri-County Technical College's Foundation Board of Directors. Members of the Foundation Board raise money to supplement appropriations thereby helping the College to meet the educational needs of the citizens of the tri-county area.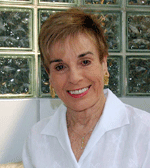 Mrs. Deane, a nursing advocate and AnMed Health administrator for more than three decades, retired at the end of 2006. She served as Senior Vice President for Patient Care Services since 1998. Currently, she is a healthcare consultant.
In her role at AnMed Health, she supported nursing scholarships at Tri-County Technical College over the years and was instrumental in launching the LPN to Professor initiative, which addresses the future shortage of nurses in the workplace and nursing faculty within Anderson, Oconee and Pickens counties.
She serves on several advisory boards at Clemson University for the HEHD College, Distance Learning, and the School of Nursing. In addition, she serves on the Senior Solutions board, AnMed Health Development Advisory Board and as secretary of the SC Rural Physician's Board.
Over the years she has been honored for her service to AnMed Health and the community. She received the Athena Award in 2004, which recognizes people who have achieved excellence in their profession, have served the community in a meaningful way and have assisted women in reaching their leadership potential. In 1993 the trustees of the Anderson Area Medical Center changed the name of the AAMC Endowed Nursing Scholarship at Clemson University to the Peggy G. Deane Endowed Nursing Scholarship. She received an honorary doctorate of humanities from Clemson University in 2005 and was inducted into Tri-County Technical College's Order of the Trilon in 2006.
She was the first female chair of Anderson University's Board of Trustees and was the first female president of the Anderson Rotary Club.
She is active in her community by giving service to the Anderson County Health Association, United Way, Anderson Heart Association, Anderson Mental Health Association (president), and Anderson Area Chamber of Commerce.
She is a graduate of Greenville Hospital's School of Nursing, in addition to Furman University. She also holds an MBA from Washington International University. She earned a certificate of Nursing Administration from Duke University and is a graduate of Wharton Business School, University of PA.
She and her husband, John, live in Anderson.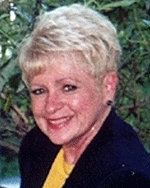 A 37-year veteran of the real estate business in the Upstate, Lorraine Harding is President and Broker in Charge of Lorraine Harding Real Estate and Relocation in Seneca. She is graduate of the Realtors Institute and holds certified designations as a Residential Specialist, a Residential Broker, Relocation Professional and a Buyer's Representative from the S.C. Association of Realtors. In 1998, she was named Realtor of the Year. She also is a graduate of Centenary College.
Harding is a member of the Golden Corner Rotary Club and the American Business Women's Association. Board memberships include Oconee Memorial Hospital Foundation, the S.C. Association of Realtors, the Tri-County Board of Realtors and the Seneca Chamber of Commerce.
She and her husband, Greg, live in Seneca.

Anderson native Mike Wilson joined Duke Energy in 1989 and has since held several position in the company's regulatory affairs, planning and marketing organizations. Since 2004 he has worked in the Upstate on Duke Energy's Business Relations and Economic Development Team. Currently he is business relations manager for Duke Energy Carolinas, serving Anderson, Oconee and Pickens counties.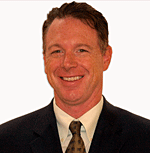 After graduating as valedictorian of Crescent High School class of 1994, he attended Furman University on a football scholarship and graduated with a B.A. in Political Science. He also earned an MBA from Winthrop University, where he graduated with honors.
He serves on various boards in the area, including the Anderson Area Chamber of Commerce, Anderson County Economic Development Partnership, Furman's Paladin Club and the Football Players Association. He was appointed to the Anderson County Athletic Commission this year and serves as president of the Wren Youth Association Board of Directors. He is a member of the School Improvement Council at Wren Elementary Schools and an active member of Mt. Airy Baptist Church. He and his wife, Jill, and their three children live in Powdersville.