Three Faculty/Staff Members Honored as Tri-County's Educators of the Year

FOR IMMEDIATE RELEASE 2/9/2007
(By Lisa Garrett)
PENDLETON --- Three faculty/staff members have been honored as Tri-County Technical College's Educators of the Year.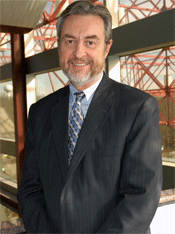 Dr. Phil Buckhiester, vice president for Academic Affairs, is the College's outstanding administrator; Doug Allen, Industrial Technology department head, is the outstanding instructor; and Anne Bryan, administrative assistant for Academic Affairs, is the outstanding staff nominee.

Piedmont native Dr. Buckhiester returned home to the Upstate in 2004 when he joined the College as Vice President for Academic Affairs. He currently serves on the Executive Committee of the Chief Academic Officers' (CAO) Peer Group and as CAO Liaison for the General Education/AA/AS Peer Group. He is a member of the Commission on Higher Education's Articulation and Dual Enrollment, High School Graduation and Postsecondary Entrance Alignment Committee, a committee established by the Education and Economic Development Coordinating Council. In 2005, he served as chair of the Degree Structure Committee of the CAO's Peer Group and as a member of the Presidents' WorkKeys Committee.

Dr. Buckhiester retired from the University System of Georgia in 2004, with 28 of those years spent at North Georgia College & State University in administrative and teaching capacities. His last position there was as Vice President for Academic Affairs.

Other administrative positions held there were Associate Vice President for Academic Affairs, Director of the Academic Advisement Center and head of the Department of Mathematics & Computer Science. Prior to moving into administration, Dr. Buckhiester taught mathematics at North Georgia College & State University and at Valdosta State University. While at North Georgia, he received the Phi Kappa Phi Promotion of Excellence in Higher Education Award, the President's Outstanding Service Award and the North Georgia College Alumni Distinguished Professor Award.

His professional memberships have included Omicron Delta Kappa, the National Council of Teachers of Mathematics, the Mathematical Association of America, the American Mathematical Society, the National Academic Advising Association, the Phi Kappa Phi Honor Society, the Phi Eta Sigma Honor Society and the Society of the Sigma Xi. As a mathematics faculty member, Dr. Buckhiester was awarded nine grants, served as a book reviewer for the National Council of Teachers of Mathematics and published eight papers in refereed journals.

Dr. Buckhiester's undergraduate degree in Applied Mathematics and his Ph. D. in Mathematics are from Clemson University.

He and his wife, Becky, live in Seneca. They have three adult children and are members of Trinity Baptist Church in Seneca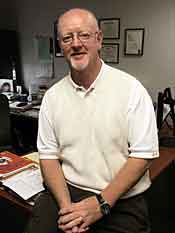 This is Doug Allen's second consecutive nod as outstanding educator for the College. He came to Tri-County Technical College in December of 1990 as an instructor in the Industrial Electronics Technology Department.
During his sixteen years with the College, he has worked as an instructor, as Program Coordinator for the Industrial Electronics Program and is currently Department Head of the Industrial Technology Department. He serves on College committees, including the Recruitment and Retention, Calendar, Placement and Integrated Curriculum. He also serves on the advisory committee for the Electronics Department at the Career and Technology Center. He continues his professional development by attending and acting as a facilitator at several national conferences.
HIn 2004, he established the Tri-County Technical College Men's Golf team and serves as its coach. The team is a member of the National Junior College Athletic Association and competes in Region X.
Allen's excellence in the classroom and his commitment to students earned him the 2005 Presidential Medallion for Instructional Excellence, the highest award presented to Tri-County's faculty at the College's commencement last year. He also was a top five finalist for the Governor's Award for Teaching Excellence for 2005, in addition to being selected as an Excellence Award winner for the National Institute for Staff and Organizational Development.
Allen earned a B.S. in Industrial Education from Clemson University, in addition to an associate in Arts degree from Anderson College and an Industrial Electronics Technology degree from Tri-County Technical College.
He began his career at an electronics technician at Singer in 1979 and later worked as a process control engineer for nine years at Honeywell Inc. He joined Tri-County in 1990.
He and his wife, Christy, live in Anderson, and have three children, Tina, Marc and Jake. They are members of Pendleton First Baptist Church.

This is the third time Anne Bryan has been honored with the staff award. She joined Tri-County in 1993 after almost 10 years of working for law firms in South Carolina. She holds a B.A. from Presbyterian College. At Tri-County, she is past chair of the Staff Advisory Committee, has served on the President's Council and the Strategic Planning Committee and is a member of the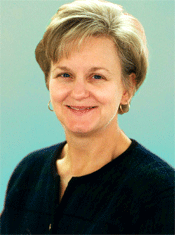 Faculty/Staff Workshop Steering Committee. She served as Tri-County's representative on the SCTEA Board.
She is a member of Saint Mary of the Angels in Anderson and serves on the board of directors for Anderson Soccer Academy and Project Challenge Playhouse.
She and her husband, Pat, live in Anderson. They have three children.