College Welcomes Two New Vice Presidents

FOR IMMEDIATE RELEASE 1/25/2006
CONTACT: LISA GARRETT, 646-1506
PENDLETON --- Tri-County Technical College welcomes two vice presidents to the leadership team this month.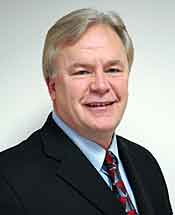 Howie Roesch joined the College in December as Vice President of Business Affairs following the retirement of Wayne Fogle. Dr. Lisa McWherter will come on board February 1 as Vice President for Institutional Advancement, a position vacated upon the retirement of Linda Elliott at the end of December.
Mr. Roesch has more than two decades of diverse financial, administrative, information technology and commercial leadership experience in pharmaceutical, chemical, textiles and plastics. He recently retired from Aventis Pharmaceuticals and Hoechst Celanese after a 25-year career. During his tenure, he served as the Head of Contract Management, Vice President and Controller of U.S. Accounting and Financial Shared Services, Head of Global Management Reporting and Planning and Vice President of Accounting in Frankfurt, Germany. His service with the company began in Texas as Manager of Cost Accounting, and he went on to hold positions as Accounting Manager, Plant Controller and Technical Fibers Finance Manager for North America in North Carolina.

He earned a BBA in Marketing, Management, and Finance from Eastern Kentucky University and an MBA in Accounting from Xavier University. He completed the Hoechst Leadership Development Program, the International Management Development in Switzerland, and the Strategic Leadership Development in the Darden School of Business, UVA.
He and his wife, JoAnn, have three sons and reside in Oconee County.
Dr. McWherter comes to us from Chattanooga State Technical Community College in Chattanooga, Tenn., where she most recently served as Associate Vice President for Leadership and Fund Development.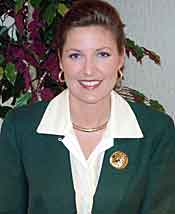 Her higher education experience at other institutions includes Interim Director of Foundation/Alumni Affairs and as Special Assistant to the President at Pellissippi State Technical Community College in Knoxville, Tenn. While at Pellissippi, she also served as Coordinator of Annual Giving, Alumni Affairs and Special Projects/Events. She worked as an instructor in the Human and Organizational Development Department at Vanderbilt University from 1998 - 2000. Prior to entering the field of education, Dr. McWherter worked as a consultant in the fields of labor relations and management. She also worked in management and corporate skills development for two national personnel/staffing organizations.

She serves as a national Executive Board member of the National Council for Resource Development and is its immediate past Southern Regional Director. She is past President and former Executive Vice President of the Tennessee Council for Resource Development and is a founding funder of the Outdoor Museum of Art at Chattanooga State.
She holds a B.S. in Marketing from the University of Tennessee at Knoxville, an MBA from Middle Tennessee State University, and a doctor of Education (Higher Education Administration) from Vanderbilt University.
Both say President Ronnie Booth's vision for the College was their initial attraction to the executive positions. "I realized after talking with him that we share the same vision for the College," said Mr. Roesch. "After many years in the corporate arena, I wanted to make a move into the academic environment, providing a valuable service to the Upstate community," he said.
Dr. McWherter added that the College's goal of "becoming a role model for community college education, the importance placed on service to and within the shared community, and the charm of the people and topography of Upstate South Carolina" were deciding factors for her.