Four Community Leaders Join Tri-County's Foundation Board

FOR IMMEDIATE RELEASE 9/13/2006
CONTACT: DR. LISA MCWHERTER, 646-1807
(By Lisa Garrett)
PENDLETON --- Four community leaders have been elected to serve on Tri-County Technical College's Foundation Board of Directors.
Joining the Board's current members will be Chrissy Adams, of Seneca; Charlie Cheezem of Clemson; Henry Harrison of Greenville and Clemson; and Danny Youngblood, of Easley.
Members of the Foundation Board raise money to supplement appropriations thereby helping the College to meet the educational needs of the citizens of the tri-county area.
Ms. Adams serves as Solicitor of the Tenth Judicial Court, which includes Anderson and Oconee counties. She has served in that position since taking office January 12, 2005. She holds a B.S. in Management from Clemson University and is a graduate of the University of South Carolina School of Law. She began her career as an assistant prosecutor in Charleston. Several years later she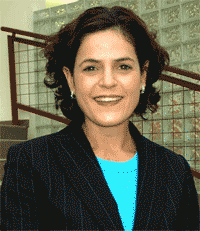 moved to Seneca, where she prosecuted for the 13th Judicial Circuit until being recruited as deputy solicitor for Oconee County in 1999.
She serves on the Anderson County Alternative School Board and the Carolina First Advisory Board. She is a member of the S.C. Trial Lawyers Association, the S.C. Solicitors Association, the National District Attorneys Association, the S.C. Bar, the Oconee County Bar and the Anderson County Bar. She is a member of the Seneca Golden Corner Rotary Club.
She and her family reside in Seneca..

Mr. Cheezem is president and CEO of CESI Corporation, India-Leticia Corporation in Miami, Florida, and Issaqueena Corporation in Clemson and has 45 years of experience in real estate development and construction, as well as commercial building ventures. He fo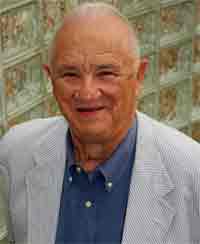 unded Cheezem Development Corp. in 1952 and was CEO and controlling stockholder until July 1985 when he sold his controlling stock interest. Since 1985 he has served as a real estate workout consultant and developer in his role as CEO and director of India-Leticia Corporation.
He holds a B.S. in Civil Engineering from Clemson University. He is active with the Clemson University Real Estate Foundation and is past director of Greater St. Petersburg Chamber of Commerce, National Association of Home Builders and Florida Association of Home Builders. He received the Clemson University Volunteer of the Year award in 1995.
He resides in Clemson.
Mr. Harrison is chairman and CEO of American Services, a multi-service conglomerate that provides an array of essential corporate services, including security investigations, payroll, temporary staffing and janitorial and ground maintenance services. Clients include Fluor Daniel, General Electric, Nestle, Milliken and Lockheed Martin. Mr. Harrison founded the Greenville-
bas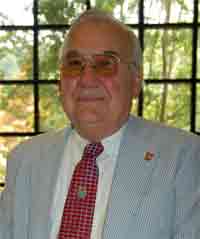 ed company in 1975. Over the years, the company has expanded to meet the needs of clients and employs more than 5,000 people in seven states and serves around 250 clients with annual sales in excess of $80 million.
Mr. Harrison serves on the board for Fortune National Bank in Atlanta, GA; Herlong-Bates Insurance and Financial Services; A Services Group, LLC; Urban League of the Upstate, Inc.; Customized Companion Care and American Investigative Services, LLC (A.I.S.). He is former board member for First Union Bank and Summit National Bank.
Mr. Harrison is a retired 20-year veteran of the Highway Patrol. He has homes in Greenville and Clemson.
.
Mr. Youngblood is president of Youngblood Development Corporation in Easley, a residential development company that has developed more than 30 subdivisions in Upstate S.C. He also is a managing member of Mainstream Golf, LLC, a residential development in Anderson, and serves as chairman of the board of CommunitySouth Bank and Trust in Easley.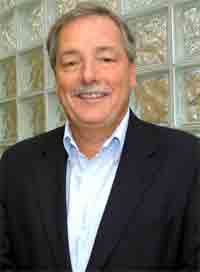 The Pickens County native holds a B.S. in Administrative Management from Clemson University, is a graduate of Realtor Institute and is a Certified Residential Broker. He is a member of the Clemson University Board of Visitors. He served as chair of the Economic Development Board of Pickens County from 1997 - 2005 and is a past board member for Palmetto Baptist Foundation, the National Association of Realtors and the advisory board of the College of Commerce and Industry at Clemson University.

He received the Economic Development Ambassador Award from the Governor's Office in 1998 and is a past recipient of the S.C. Realtor of the Year by the S.C. Association of Realtors. He and his wife, Lynn, and their four children reside in Easley.